Fernie Volleyball Club was started in January of 2017,  although we are still a young club we have experienced significant growth. We are excited to provide athlete's between the ages of 11-18 the experience of playing what we believe is one of the greatest team sports.
FVC is registered as a not-for-profit society in BC. The club is managed by an engaged board of directors comprised of parents and volleyball supporters from the community. We also have a pool of certified coaches that lead our individual teams.
Our Mission
Our mission is to promote, develop and administer the game of volleyball to the youth of the Elk Valley & South Country. Providing youth with coaching that will develop skill and knowledge and foster the importance of sportsmanship and a love of sport.
Important Documents
Fernie Volleyball Club Program Registration Documents & Policies:
COACHES
We're always looking for more Volleyball enthusiasts to join the FVC coaching team. Please email club@fernievolleyball.com if you are interested.
GIRLS COACH – Al Trkulja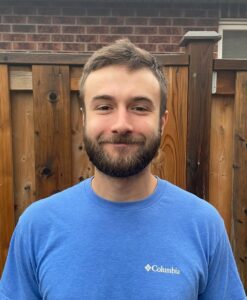 I grew up in a volleyball and specifically volleyball coaching family in Ontario.  My father was a long-time school volleyball coach and from an early age I participated in practices and started coaching Gr 8 and Junior Girls teams while still in high school.  I started playing the game in Grade 6 and played throughout school.  I also played 2 years for the Peel Selects volleyball club before returning to helping my father coach after I graduated school. When I moved to Fernie a few years ago, I couldn't wait to be coaching again!
GIRLS COACH – Andrea Reed
I found my love for volleyball while in Elementary school. From there I was hooked on playing the sport and continued to play through High School and then in adult leagues and for fun. My coaching career started while still in High School, I teamed up with other coaches to assist younger teams, and then moved to Head Coach. I coached many years at Sparwood Secondary and the last five years I have been at Fernie Secondary. I plan to remain coaching for many years, since my hope is that my daughter will find the love for the sport. I am a level two certified coach and enjoy brining my knowledge and passion for the game to my practices and onto the court.
GIRLS COACH – Bruce Nelson
I love the game and I'm happy to be back developing young athletes.  It's been exciting to watch my own daughter get hooked on playing Volleyball!
Played 2 years college in the ACAC – Briercrest College
Coached FSS Senior Boys for 8 years. Including participating in AA provincials
Level 2 Certified
GIRLS COACH – Cari Munro
I grew up in Southern Alberta playing club volleyball and played at Medicine Hat College for 3 years as a middle & right side attacker. I was assistant coach for 1 season at the college as helped out with their 18U club program and elementary development groups.  In 2021 I coached 14U for FVC and Junior Girls at Fernie Secondary.
GIRLS COACH – Dennis Staples
I love Volleyball and always have. I played in High School and quite a bit throughout University (not on the Varsity team but at a competitive rec level). In the late 90s I coached a Sr. Boys high school team in Toronto (Lawrence Park Collegiate) for 2 years and helped the team qualify for Provincials for the 1st time in the School's history. In Fernie I've volunteered for a number of years to help with skill development of younger athletes running morning sessions for Gr 3s to Gr 6s at EIDES and helping with various camp programs. I stay involved coaching school volleyball at EIDES and FSS. I have my Volleyball Canada Development Coach certification and from 25+ years ago I'm a Tennis Canada Level 2 certified instructor having coached kids/adults for many years and having played on the Varsity tennis team at McMaster University for 3 years. My 3 daughters are all very volleyball keen so I hope to be coaching for many years to come.
GIRLS/BOYS COACH – Jim Tosh
I played 3 seasons in the PAC conference of the Canadian College Athletics Association for the Kelsey Amaruks in Saskatoon. After college I continued playing on senior men's teams and started coaching my hometown Sr. Boys high school team. After moving to Fernie in 2015 I've been coaching with FVC, FSS and TFA .
GIRLS COACH – Robyn Anderson
I grew up in Jaffray and played high school and club volleyball in Cranbrook (Mt Baker & EKVC). I then spent 5 years at the University of New Brunswick (UNB) where I was an Atlantic University Sport (AUS) all-star playing mostly as a Middle. I was among the USports leaders in blocks per set in my final year and also represented New Brunswick in 2017 at the Canada Games for Beach Volleyball. I'm a level 2 advanced beach development coach and I've coached youth volleyball extensively in New Brunswick and Cranbrook as well as helping out with the FSS Senior Boys in Fall 2021.
GIRLS COACH (2019-2021) – Sage Stevenson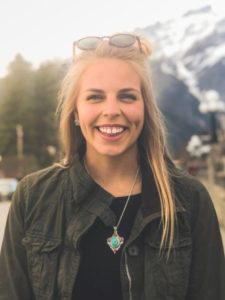 I was born and raised in Southern Ontario, after graduating university I chased my heart out to the mountains to discover the beauty that western Canada has to offer. Upon that journey I stumbled across this amazing little ski town Fernie, which I now consider my home!
My passion for volleyball was discovered on beach courts with my family as a child. From there I played on the volleyball teams throughout elementary & high school, and at age 12 I began playing for the Barrie Elites Volleyball Club.
I took a break from competitive volleyball during my first year of University at Carleton in Ottawa, Ontario to focus on my studies. I decided to switch to Lakehead University in Thunder Bay, Ontario to complete my undergraduate degree the following year, and I trained with the Varsity Volleyball team there for 1.5 years. Playing and training for volleyball helped me discover so much about myself, but it was at that point I had come to understand my passion for not only playing, but coaching and education as well. I decided to take on a role coaching Youth volleyball camps and I remained involved in this for 3 years throughout University working with players ages 9-15. While coaching, I continued playing in women's & co-ed leagues. I have a passion for this sport, and I do my greatest to ensure there is a beautiful mix of positivity and intensity on the court. I am truly excited to take on my first experience as a Head Coach with the Fernie Volleyball Club.
GIRLS COACH (2017-2018) – JL Winters
Upon graduating from high school, I enrolled at the University of Lethbridge with the dream of becoming a teacher. After playing volleyball extensively throughout high school, I couldn't completely separate myself from a sport that I was previously so involved in; I immediately decided to shift my focus from playing volleyball to giving back to a sport that I loved so much. That was over 12 years ago, and I have been coaching girls volleyball ever since. As a fully certified Level 1 Coach, most of my coaching has occurred at the high school and U16-U18 club levels. I have coached hundreds of athletes from all walks of life, travelled with teams across the country (and the continent), experienced amazing venues and games, and I still love this sport as much as I did when I was first introduced to it.
COACHES ADVISOR – Trent Mason
Fully certified level 3 volleyball and basketball coach. A teacher with 10 years experience coaching basketball (US summer camps) and over 15 years of coaching volleyball with high school, club, provincial team (SK/AB) and college programs.
College experience:
(Keyano College. Fort McMurray, AB)
2 years playing
2 years asst. coach
1 year head coach women's
4 years head coach men's
2001 – Alberta College Athletic Conference (ACAC) All Conference player
2008 – ACAC North Coach of the year
2009 – ACAC Coach of the year
2009 – Canadian College Athletic Association (CCAA) Coach of the year